We are so fortunate in our little simming community to be surrounded by SUCH a multitude of
RIDICULOUSLY
talented people. Other gaming communities are filled with inconsiderate dickless slobs, but we're pretty unique. Some of our community members just...take it to the next level.
Case in point:
Nemesis
, aka Diekl123, aka PurpleJackal. This is one talented son-of-a-gun, I kid you nyet. She's no run of the mill sheeple drone churning out Barbie sim after Barbie sim; her creations, many based off of characters from the Silent Hill game series, are gritty, real, hard core. Disney fluff is absolutely non-existent on her site, and what the place may lack in flashy backgrounds, crazy widgets and dizzying pomp & circumstance, it MORE than makes up for with incredibly well-made, remarkably realistic artistic creations. Each of her sims is more of a work of art than the last, and they just keep coming.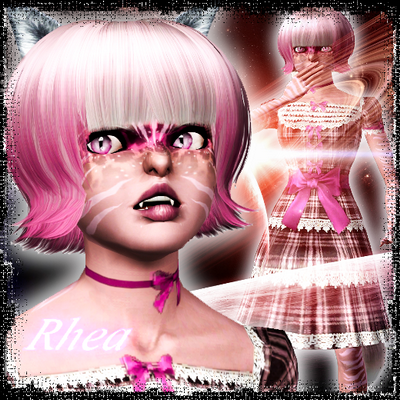 Nemesis' latest sim, Rhea Saturna
Nemesis has an astonishing eye for detail, and each of her sims exudes an oddly realistic personality -- I'm almost expecting them to blink at me and start a conversation. o_O She definitely has a style all her own, and her creations are a welcomed change from some of the plastic, vapid bubblegum sims we've been inundated with, particularly on the Official Forum. Her sims are NOT for the faint-of-heart; they aren't all beauty queens and they aren't MEANT to be (though some of them are very grungy-hot and kick-ass cute). If you're in dire need of some anorexic Next Top (15 minute) Models, don't even bother. Seriously. These guys are dirty, bloody, bruised, harsh, rough, and fucking
AWESOME
.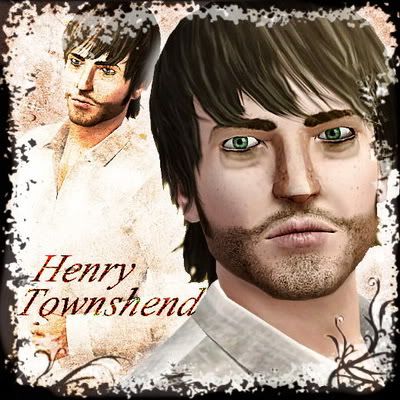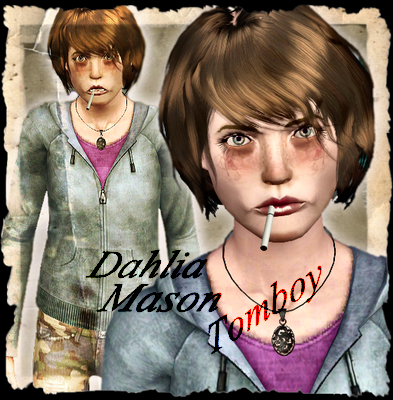 So if you're looking for some fresh blood in your game, or if you're already into these types of sims and want a
new
crop of 'em, check out
Nemesis' Otherworld
. Let's send these over-tanned botox-Barbie-wannabe sims running for The Hills...